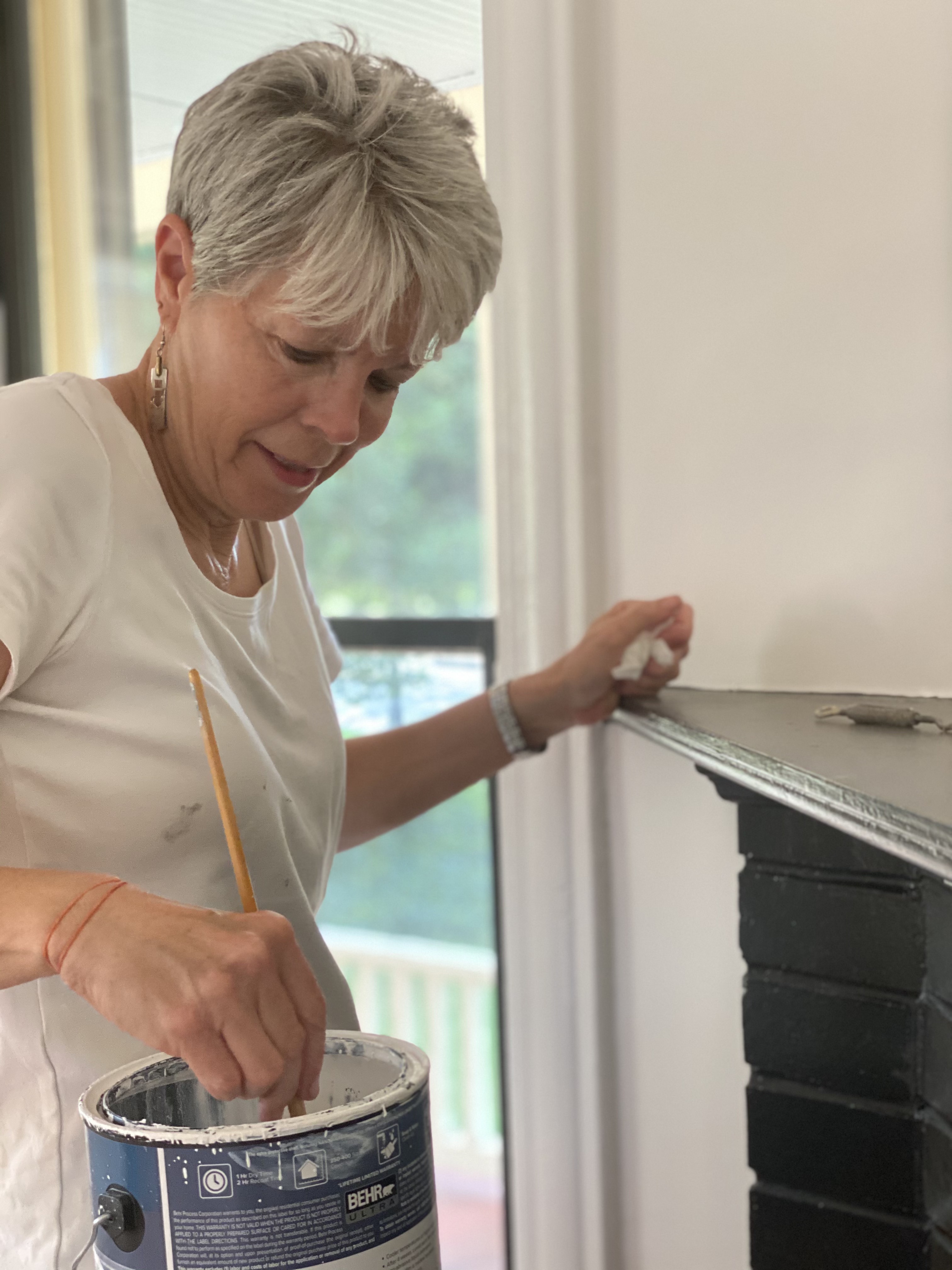 Hello and Welcome!
Throughout my life I have been oriented toward making the world an aesthetically pleasing (i.e. pretty!) place: as an artist, graphic/landscape designer, home remodeler and architecture/interior design enthusiast (okay, maybe I'm obsessed!). Add REALTOR® to the mix and now I totally live and breathe all things home.

It all started when I was a little girl and began sketching home designs. Using a flattened paper grocery bag allowed me to draw the large ranch houses I imagined. Reading books like Fury, My Friend Flicka and Thunderhead, which got me dreaming of living on a real ranch out west with lots of horses, was the inspiration for these house plans. Why dream small — go big or go home — right? I still have one of those paper bag designs and a Better Homes and Gardens house plan magazine from 1964 to boot!
A quick leap (haha) to my current life finds me working with great clients and helping them buy and sell real estate. Whether moving to the 'right-size' (a trendy term for up- or downsizing), buying investment property, or buying a first home I love working with folks to help them realize their real estate goals. Plus, I get to see a lot of houses — sometimes ones I've admired from afar for years.
In 2020 I achieved a longtime dream of mine and purchased a 1910 house to renovate and resell. I have since finished my second — a sweet gem of a Queen Anne victorian in downtown Frederick. Both of these projects have been fulfilling and I credit that childhood compulsion to draw floor plans and all the "making things pretty" experience in between to those successes. Dreams do come true!
Having been born and raised here I've watched downtown Frederick grow from rolling up its sidewalks at 5pm on weekdays, closing at noon on Saturdays and nonexistent on Sundays to a vibrant, colorful city center seven days a week — with a nightlife that stays up well past midnight! What fun it's been to see the entire county I know and love become a destination for locals and tourists alike.
I am invested in and proud of being a native Fredericktonian. My community involvement includes being a past board member of the Delaplaine Arts Center, a founding member of Easels in Frederick and a past co-chair of Celebrate Frederick's Candlelight House Tour. As a member of the steering committee of the Frederick Art Club's Claire McCardell Project I am proud to say our two-year goal was achieved in October 2021, thanks to a lot of hard work and great community support. A larger-than-life bronze sculpture of the iconic fashion designer who was born and raised in Frederick, was erected along Carroll Creek Linear Park. Claire (as the committee fondly refers to her) stands in a beautiful garden designed just for her — how perfectly fitting (pun intended).
I am very fortunate to be a part of Frederick Town Realty, a boutique agency located in downtown Frederick which embodies the true spirit of the area. If you can't tell by now I love real estate and as a full-time agent I'm well-equipped and experienced to list and sell properties. Since I don't work as part of a team when you choose me you get my full attention, along with a strong support network within the brokerage. Service beyond the sale is something I am proud to provide. One of my clients bought a fixer and was eager to get started, so in my design travels (on the internet) I saw several things I thought he may like to consider and sent him links. I have helped another client buy several investment properties and he looked to me for design advice for the resale market. Other clients have been the recipients of my list of home repair vendors, knowledge of restaurants and fun things to do in Frederick or even a dog training company!
So, if you want that new puppy and need a house with a great yard or the travel bug has bitten and you don't want that yard anymore, give me a call. I'll help you find that perfect place to hang your hat, work to negotiate your best deal and see you through to a stress-free closing so you can start the next chapter in your book of life!
It's a good life and it's up to each of us to celebrate every minute of it. I am looking forward to sharing more about the ebb and flow of the real estate market and all things home in future posts. Subscribe HERE.
I look forward to meeting or re-connecting with you all soon!
Cristy Stup